Mnemonics to Remember the Planets in Order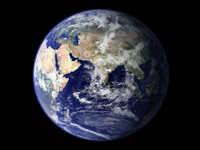 Sometimes remembering all of the planets can be tough, especially for younger children. Mnemonics can really help you to learn the order of the planets. They are listed in order from the sun.
A mnemonic device is a memory aid. Mnemonics are often verbal, something such as a very short poem or a special word used to help a person remember something, particularly lists. Mnemonics rely not only on repetition to remember facts, but also on associations between easy-to-remember constructs and lists of data, based on the principle that the human mind much more easily remembers insignificant data attached to spatial, personal, or otherwise meaningful information than that occurring in meaningless sequences. The sequences must make sense though; if a random mnemonic is made up, it is not necessarily a memory aid.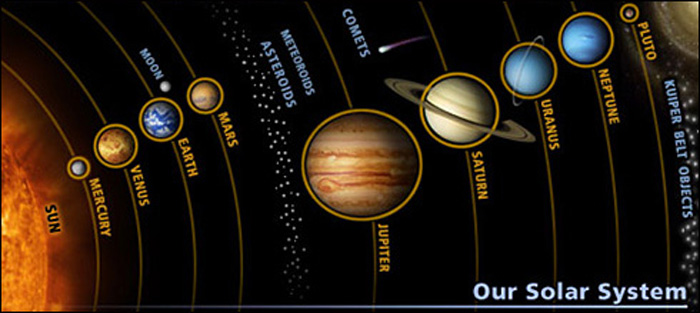 The mnemonics we will be listing will use the letters : MVEMJSUNP, which stands for: Mercury, Venus,Earth, Mars, Jupiter, Saturn, Uranus, Neptune, Pluto
Here are a list of mnemonics to help you remember the order of the planets:



My very easy method just set up nine planets
My Very Excellent Mother Just Served Us Nine Pickles
My Very Excellent Mother Just Shot Umbrellas Near Pluto
My Very Energetic Mother Just Served Us Nine Pizzas
My Very Educated Mother Just Showed Us Nine Planets




Mary's Violet Eyes Make John Sit Up Nights Period
My Velvet Eyes Make Johnny Stay Up Nights Proposing
My Very Eager Mother Just Served Us Nine Pickles
My Very Early Morning Jam Sandwich Usually Nauseates People




My Very Easy Method Just Set Up Nine Planets
My Very Easy Method Just Speeds Up Naming Planets
My Very Educated Mother Just Said Uh-oh No Pluto
My Very Educated Mother Just Served Us Nine Pies
My Very Eager Mother Just Served Us Nachos
For more Mnemonics, please read the comments below: